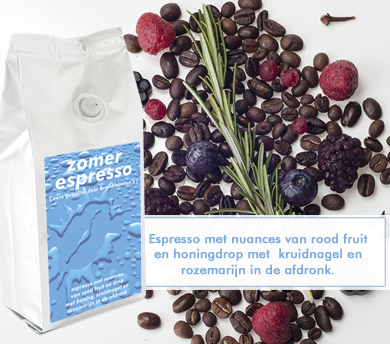 Zomerespresso
Maak deze zomer extra zonnig met de Zomerespresso!
's Ochtends fit wakker worden met een espresso op je balkon of in je tuin? 's Middags een zonnige cappuccino na de lunch? Of toch de avond afsluiten met een sublieme americano na een gezellig diner? De Brandmeester's Zomerespresso is een veelzijdige melange geschikt voor alle espressovariaties, waar en wanneer je maar wilt.
De overheerlijke koffiebonen bevatten nuances van rood fruit en honingdrop met kruidnagel en rozemarijn in de afdronk. Kortom: op naar de zomer!
250 gram €6,50