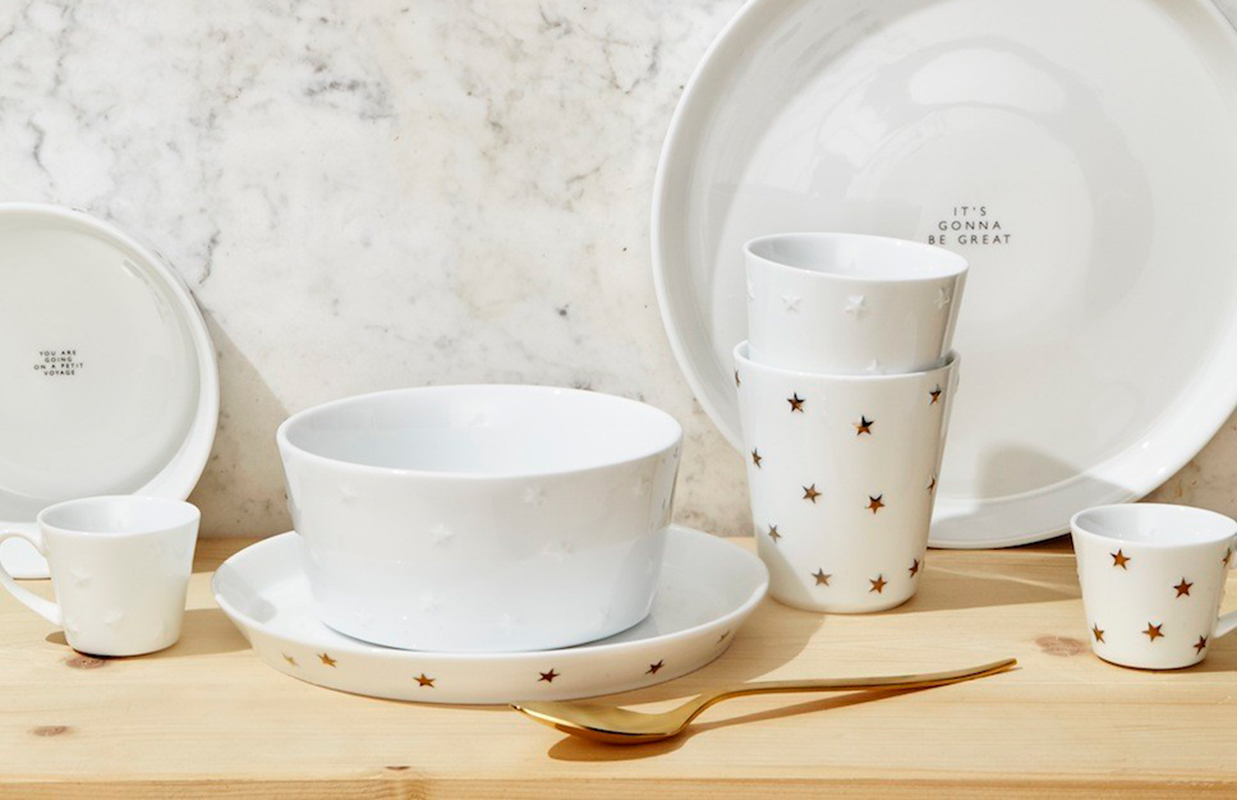 Servies van Fab. by Fabienne
Servies bekleed met sterretjes van echt goud!
Fabienne Chapot van Fab. By Fabienne heeft onlangs een nieuwe lijn op de markt gebracht. Dit keer geen schoenen, tassen of portemonnees, maar een prachtig ontworpen servies. Het servies is gemaakt van een premium kwaliteit porselein en is prachtig bekleed met sterretjes. Op de bodem van de kopjes en mokken staan prints met grappige quotes zoals "Save it for Monday", "Ne regrette rien" en "Snap out of it".
Het servies is verkrijgbaar in twee varianten; wit met witte sterren of wit met gouden sterren. De variant met goud is gemaakt van echt goud! Je kunt het servies naar eigen smaak mixen en matchen voor een prachtige tafeldekking.
De mokken en kopjes zijn verkrijgbaar in onze winkels en in onze webshop. Er zijn ook schalen en borden verkrijgbaar, maar deze hebben wij helaas niet in ons assortiment.