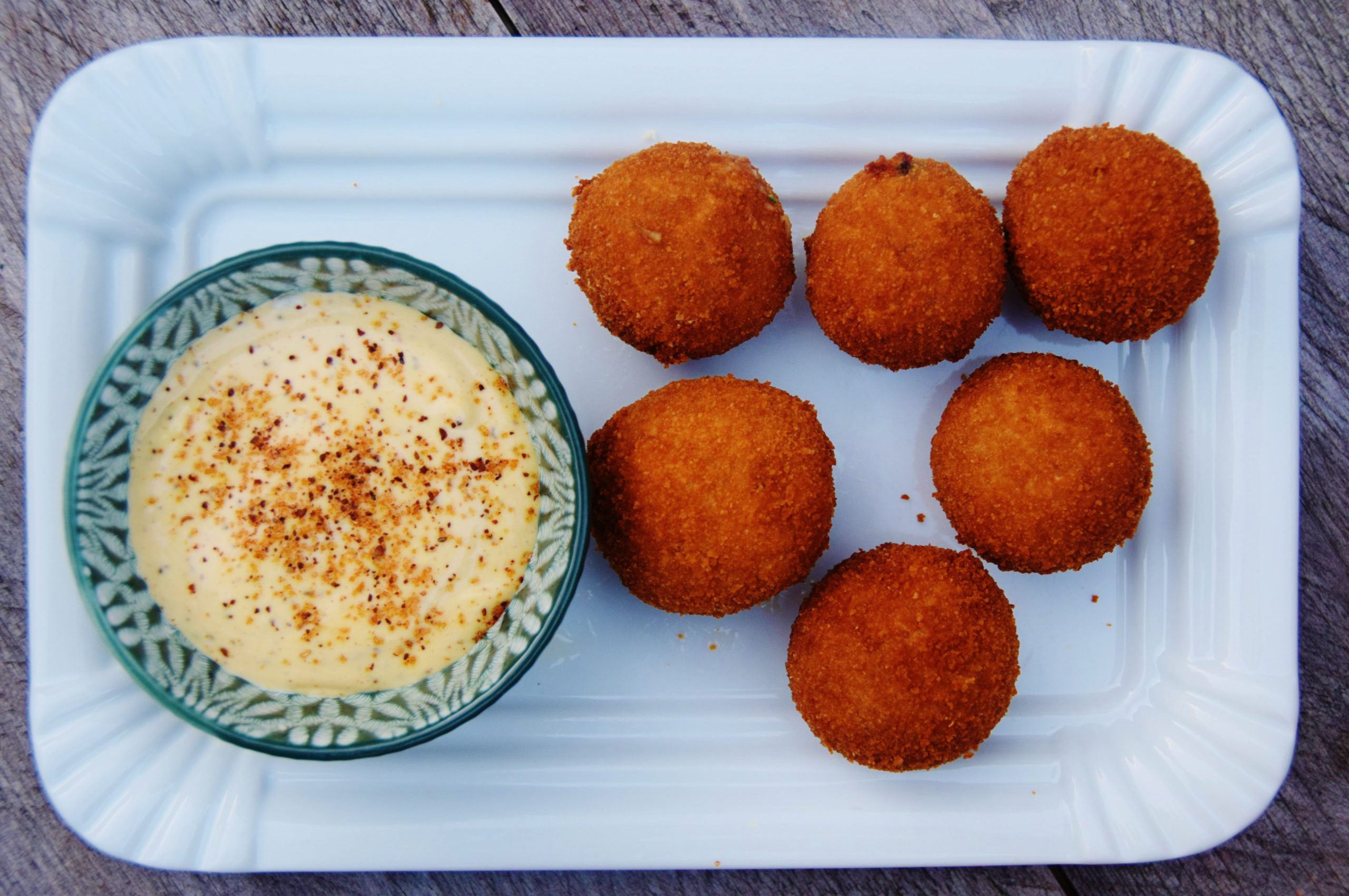 Recept: Koffiemayonaise voor bij de bitterballen of een stukje oude kaas
Wat eten wij bij de vrijdagmiddagborrel? Heerlijke bitterballen met een vleesragout en voor de vegetariërs en flextariërs bitterballen met een vulling van oesterzwammen. Deze bitterballen dopen wij in een zelfgemaakte koffiemayonaise. Deze mayonaise is ook erg lekker bij een kaasplankje met goede oude kaas.
Ingrediënten:
25 ml koude espresso
2 eidooiers
halve theelepel mosterd
250 ml slaolie of zonnebloemolie
snuf zout
drupje citroensap
Bereiding:
Doe de koffie met de eidooiers, de mosterd en een snuf zout in de beker van je staafmixer en mix het geheel goed door elkaar. Voeg nu langzaam al mixend de olie toe tot er een mayonaise ontstaat. Proef en voeg naar smaak citroensap en extra zout toe. Lekker bij bitterballen of een stuk oude kaas.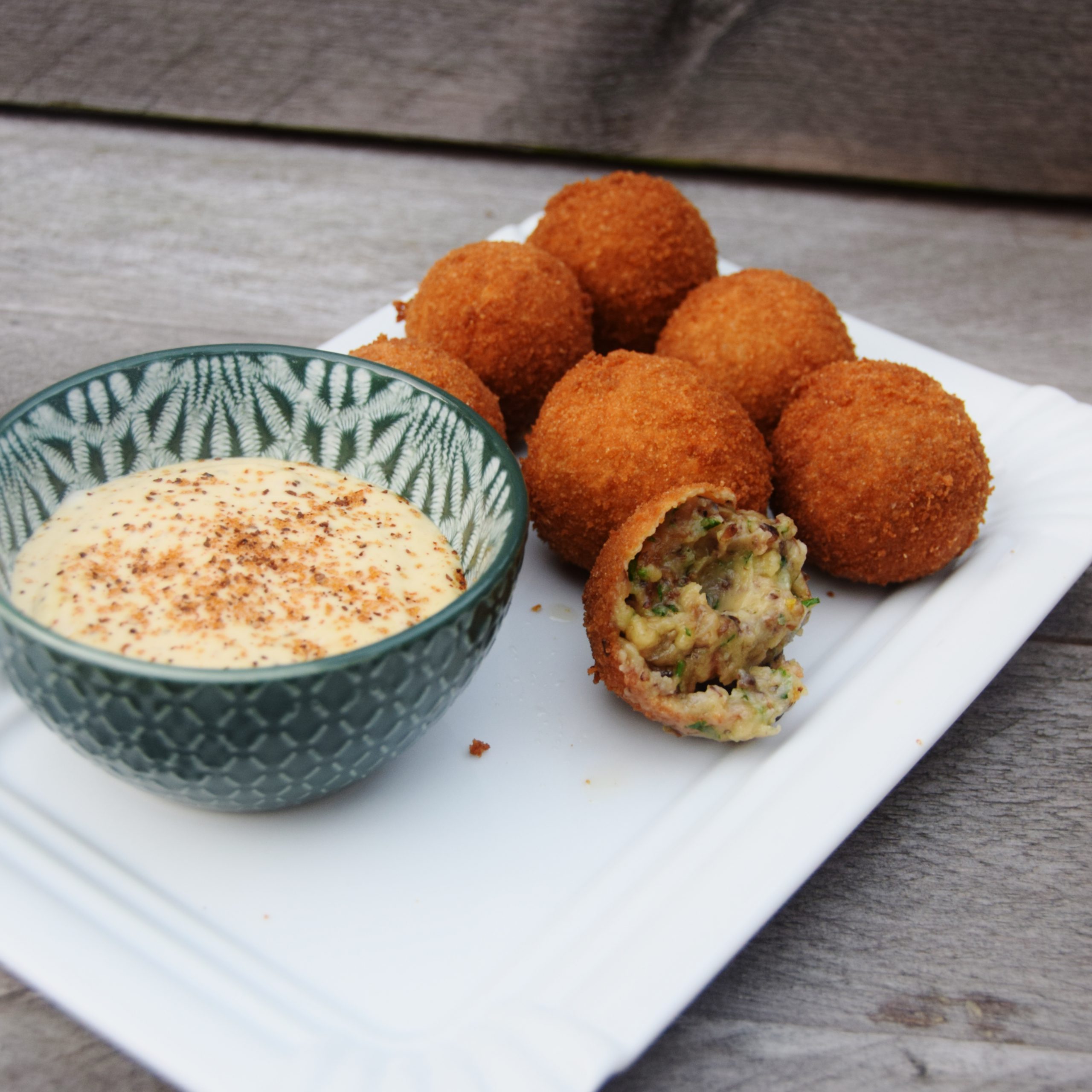 Recept en fotocredits: @etenmetdebietjes