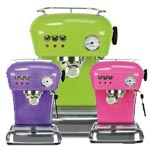 Ascaso Dream
Ascaso komt met nieuwe smaakvolle kleuren voor de Ascaso Dream: Fresh Pistachio, Intense Violet & Strawberry gum.
De Ascaso Dream staat bekend om zijn prachtige retro look. De Dream is uitgerust met een geavanceerd thermoblock en voorzien van een RVS leiding. Ook wordt er een exclusieve aluminium gepolijste koffiestamper in de doos meegeleverd. De Ascaso Dream is geheel vervaardigd uit gegoten aluminium. Combineer de Dream met de i-mini koffiemolen en geniet voortaan van de perfecte espresso of cappuccino.
De boiler of het thermoblock is het hart van iedere espressomachine en bepaald in grote mate de levensduur en kwaliteit van een espressomachine. Alle Ascaso's Dream zijn voorzien van het geavanceerde thermoblock met roestvaststalen leiding. Dit biedt de perfecte bescherming tegen kalkaanslag. De temperatuur stabiliteit is op één graad nauwkeurig en staat garant voor vele perfecte espresso's die direct achter elkaar bereid kunnen worden. Dankzij de snelle opwarmtijd kun je razend snel omschakelen van koffie- naar stoomtemperatuur.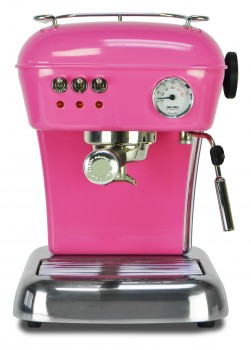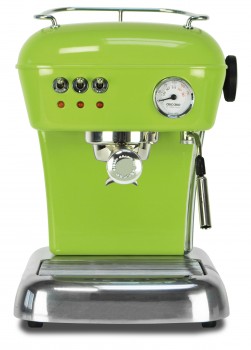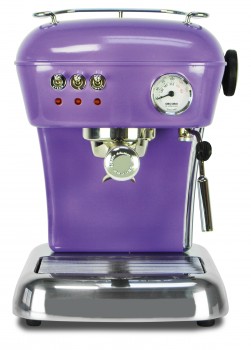 De nieuwe Ascaso Dreams zijn voorzien van een hoge druk pomp van ARS. De ARS pompen worden inmiddels in alle Ascaso machines gebruikt.
De Dream wordt standaard geleverd met een zware aluminium koffietamper.